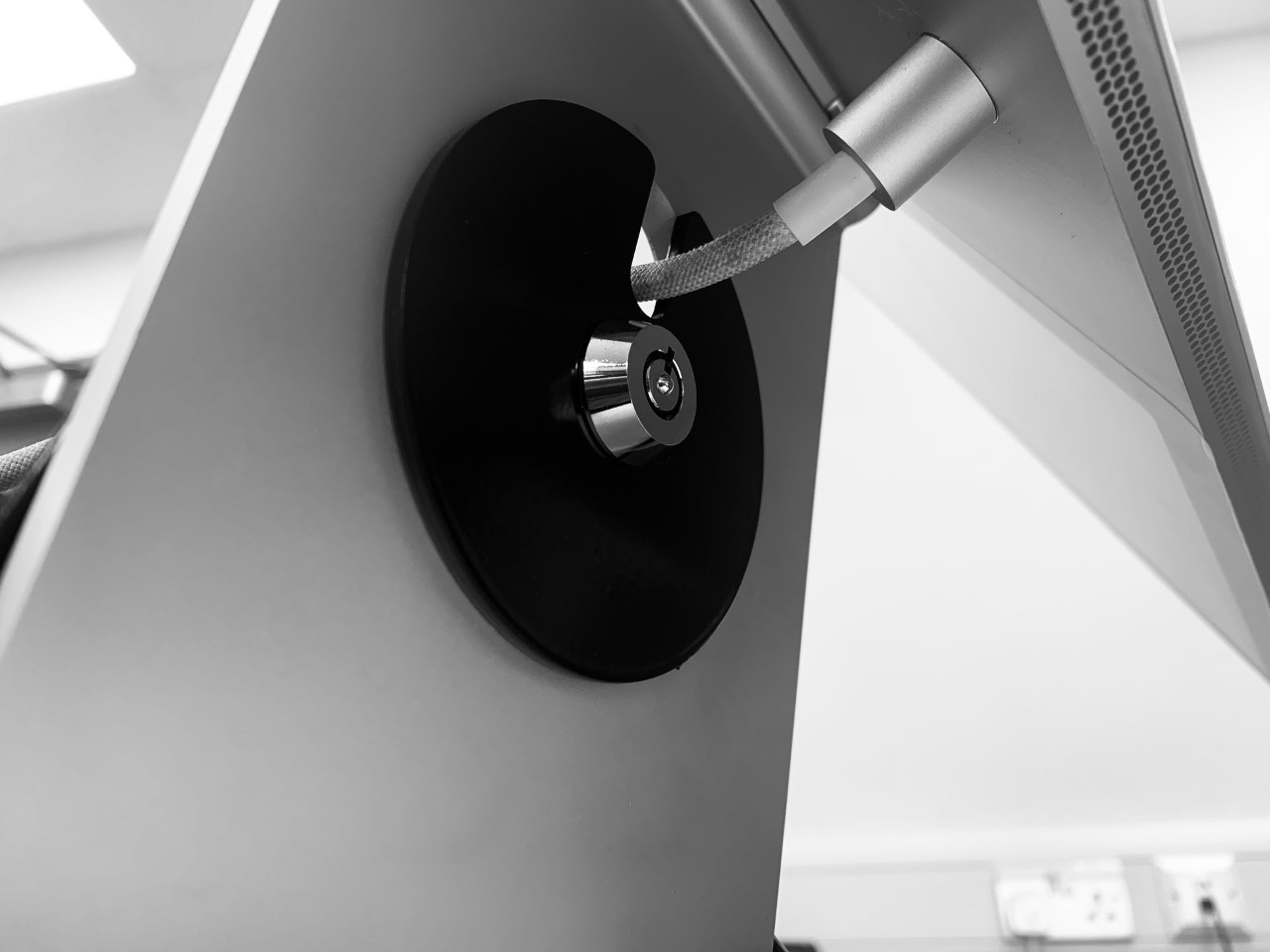 Core-Security Ltd have brought out yet another Apple Mac security device to add to our portfolio of devices, which now includes the New IMac 24″.
The New IMac 24″ is a much slimmer version of its predecessor, which means in most cases any existing security devices will not work with the New IMac 24″.
The Core-Security device allows the end user to either fix the IMac in a rigged format or to secure it while offering rotation.  The New IMac 24″ security stand also has the ability to secure the new power block and traps off the hard wired keyboard & mouse cable.
Products are Black and keyed alike as standard, but other colours are available on request.
For more information please contact your account manager, or contact sales@core-security.co.uk