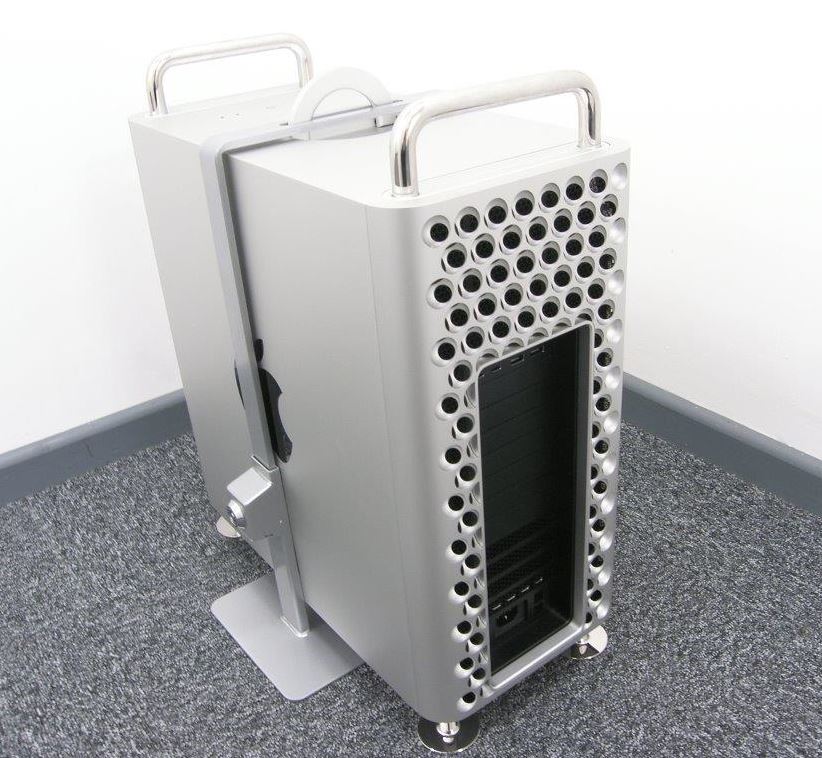 Core-Security Ltd are yet again first to market with a range of solutions to secure the New Mac Pro.
We offer a layered approach to securing the New Mac Pro, that covers all types of security requirements.
Please check www.core-security.co.uk to see our full range.
New Mac Pro security Stand
Features & Benefits
Anti Theft Security Stand.
Secure 6mm Thick Locking bar.
Precision laser cut out to prevent handle tampering.
Fixing points same as previous model saving on drilling.
Secured via high end push button lock keyed alike as standard.
2 Docking points for locking bar for added security
Hand powder coated Silver to compliment the Mac Pro, other colours available.