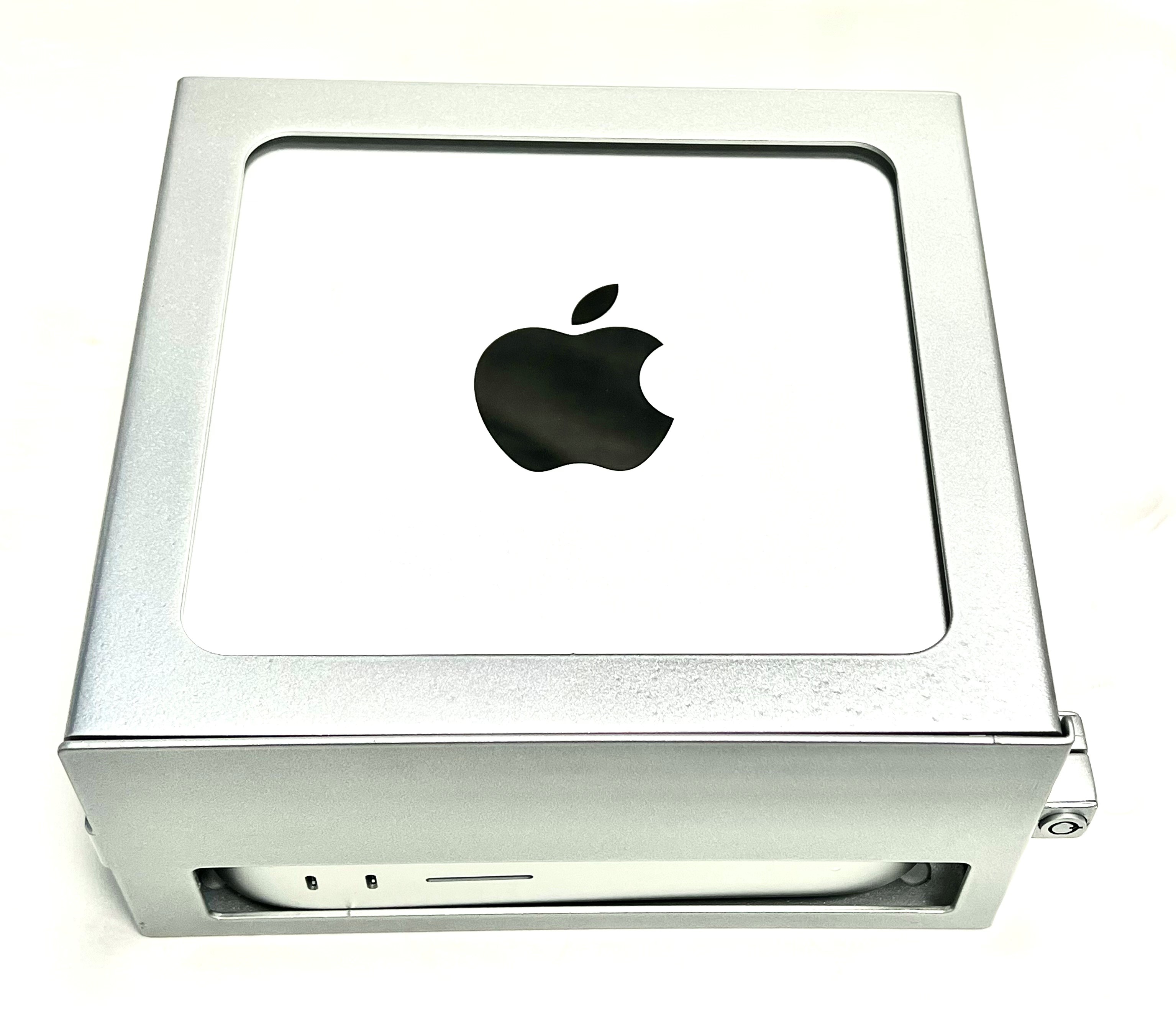 Looking to secure your new Mac Studio?
Core-Security Ltd have launched a security device to lock down the new Apple Mac Studio.
The New Apple Mac Studio is an easy and desirable target for thieves, epically as it doesn't offer a standard K slot to offer some form of security.
Core-Security offer a Keyed Security Solution, mount comes with VESA fixing points, which can not only be used to secure the device to the monitor, but to other forms of work tops/ surfaces.
A welded block on the outside of the unit also houses a turn key lock, which is used to lock off the front face to prevent removal of the Mac Studio.
Product comes in Black or Silver as standard, though other colours can be required on request.
Contact your sales rep for more details.