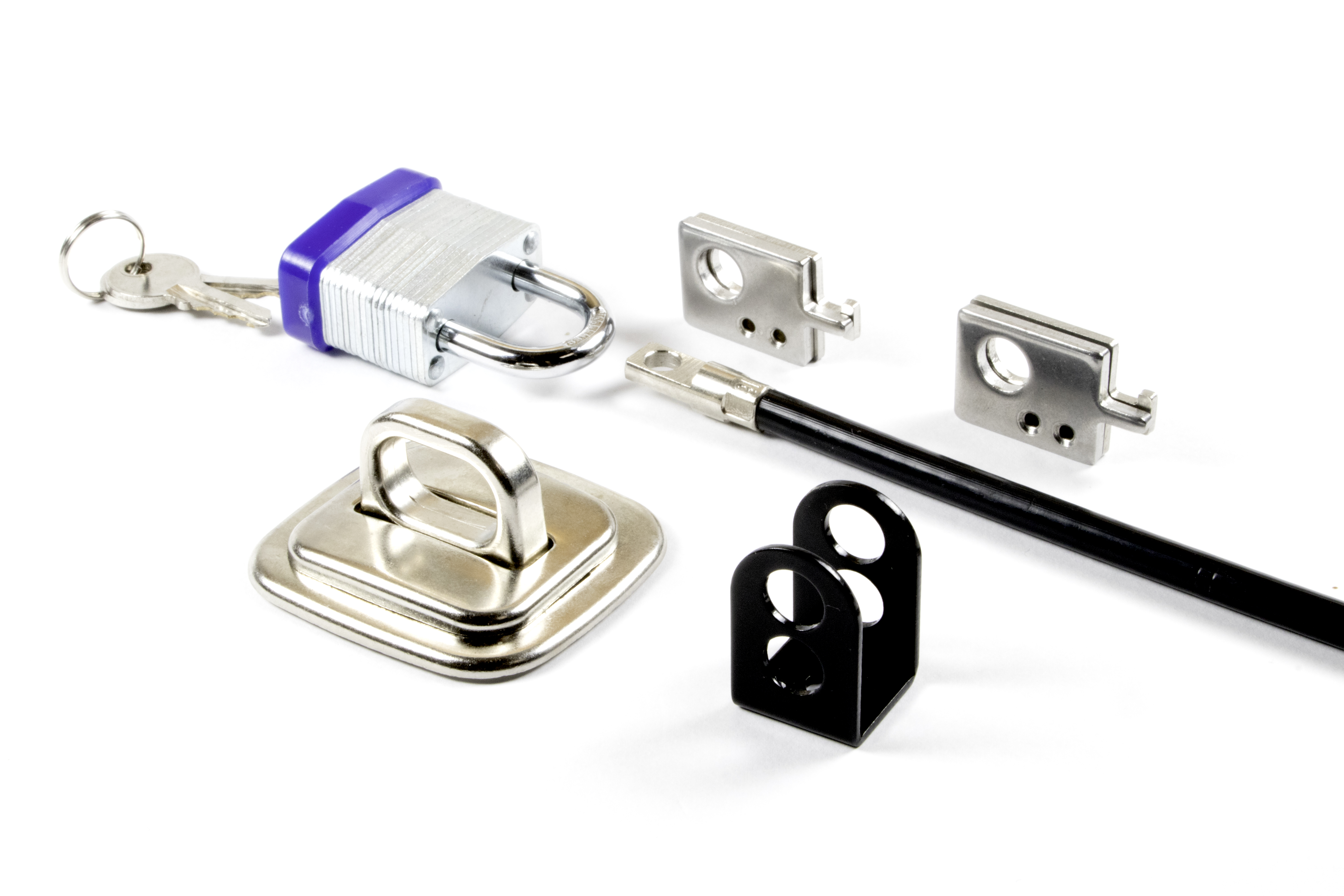 Looking to secure a range of IT products using the same kit? look no further than the Core desktop-and-peripheral-locking-kit.
Contact your account manager today to discuss your requirements.  
Standard kit is made up of the following, but we also offer bespoke solutions.
1 x 1.8mtr x 6mm security cable with a loop one end and a cross drilled head at the other
2 x Stainless steel scissor sliding HASP's
1 x Desk Anchor point
1 x Keyboard & Mouse Trap
1 x 30mm Laminated padlock  ( keyed alike as standard)
This kit is all you need to secure a desktop computer, two peripherals and a wired keyboard and mouse.