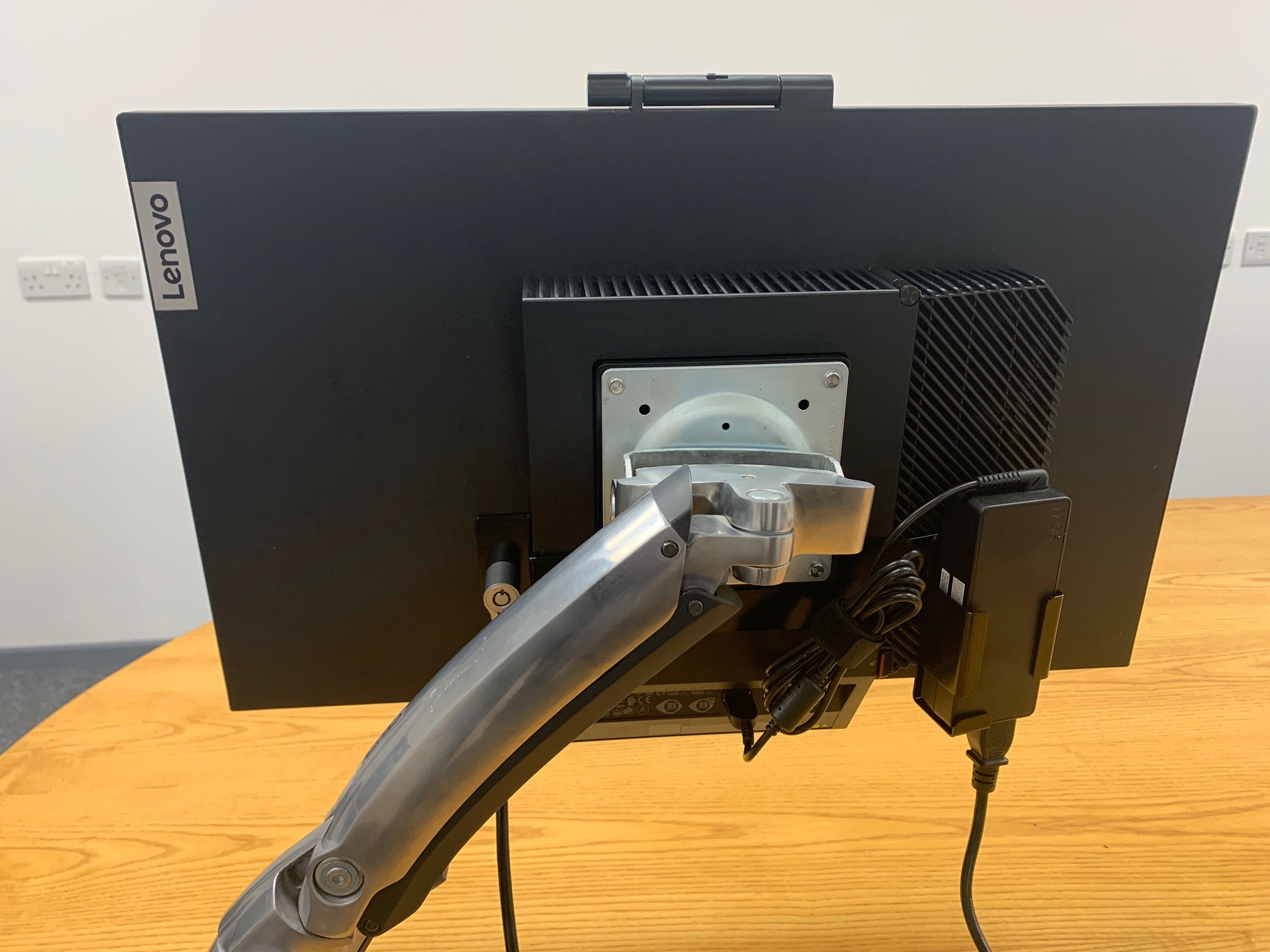 Core-Security Ltd were contacted by a End User who had some Ergotron Monitor arms, and were keen to re use them.
The problem however was they wanted to use the New Lenovo Gen 4 AIO solution, which meant that they had to find extra weight.
Step forward Core-Security Ltd, who came up with the Ergotron Arm Weight Adaptor.  The solution helps provide the additional weight that is required to help the Ergotron work too the best of its capacity. Apart from getting over the additional weight solution, the kit will also house the power block.and offer the full security solution that the Core-Security already offers for the Lenovo AIO.