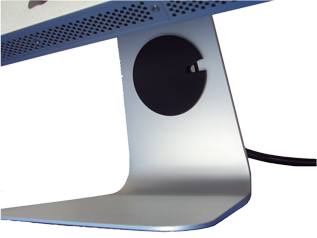 Looking for a cost effective solution to securing you Apple IMac?
Look no further than the Core-Security IMac clamp kit, compared to other companies such as Kensington, this product is a much more cost effective solution.
Part comes with 9mm x 1500mm cable, 50mm Keyed alike padlock, fixed loop & the Male & Female discs.
The Core-Security IMac clamp kit will help secure not only the IMac but the unwanted removal of the Keyboard & Mouse.
Can you afford not to secure yours???