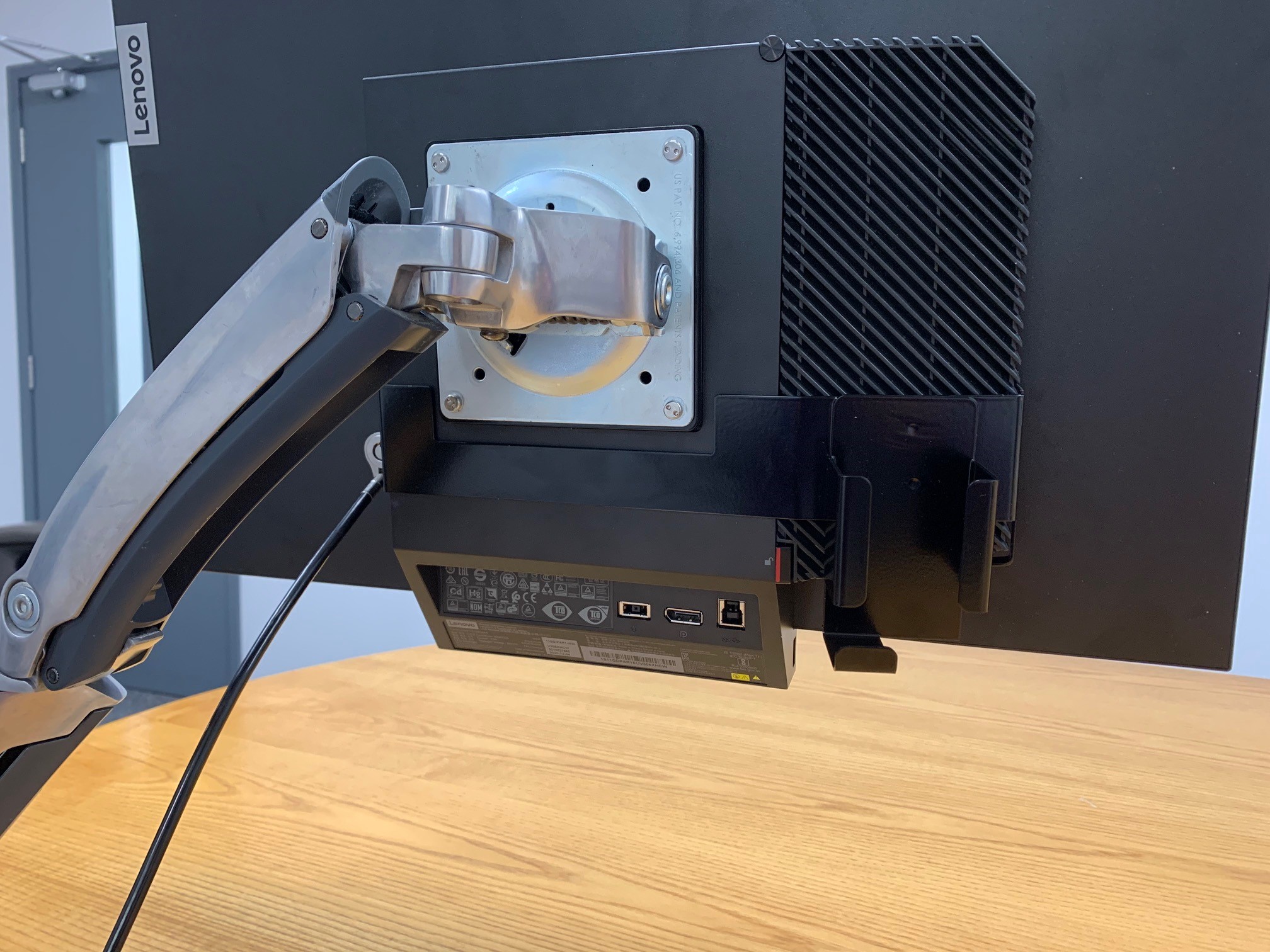 Core-Security Ltd were contacted by a University, who were looking to keep their Ergo monitor arms, while using the Lenovo AIO.
However the solution wasn't that straight forward, as the Ergo mount required that the Lenovo AIO and the Core-Security locking system, had a weight of just over 6KG for the monitor arm to still function.
This was over come by using additional heavy VESA plates that would add the extra weight required, and we included an extra housing for the power block which would fit the Core-Security locking system.  By coming up with this solution, it saved the customer an additional expense of replacing all of their Monitor arms.
This is just another example of our bespoke services, saving the customer money and supplying the solution that works.
Please contact your account manager or email sales@core-security.co.uk