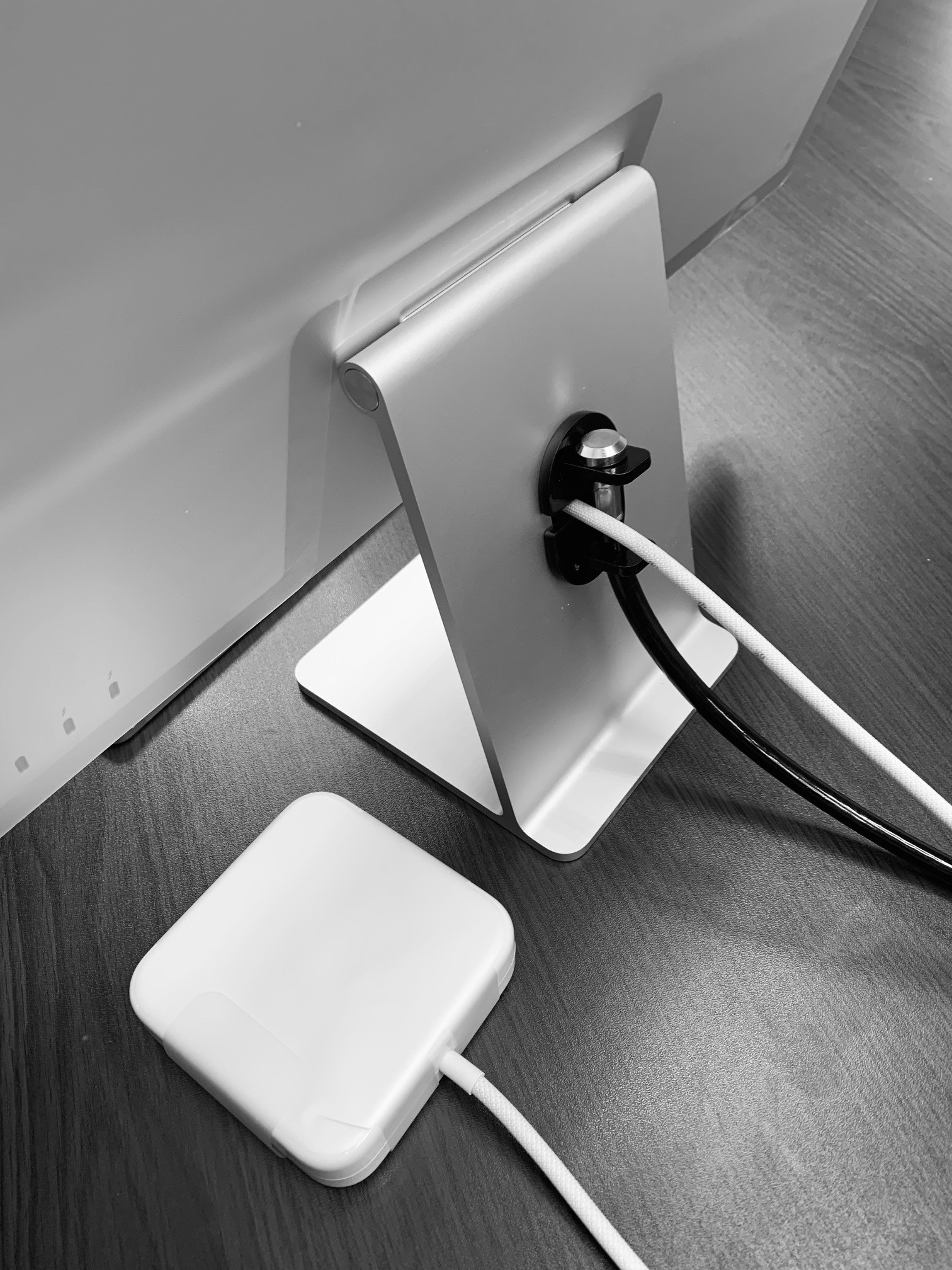 Core-Security Ltd are pleased to introduce their New Apple IMac clamp slim solution.
The Core Apple IMac clamp slim is an addition to our already highly successful clamp system, but with the base of the New Apple IMac now smaller, we have re-designed our new slim version.
The Core IMac clamp slim works's by trapping the IMac stand off via a male & female 4 mm thick clamping system, these are locked into place by a 9 mm cable and locked off via a 50 mm padlock and loop bracket. The cable comes 1.5mtr in length as standard, but other lengths are available on request. This solution allows full movement of the Apple IMac, which is ideal in an educational environment when the IMac maybe used by more than one person.
Not only does the clamp slim offer a secure solution for the New Apple IMac, but it also offers built in security for the New Apple IMac power solution, as well as the ability to lock off any hardwired mouse & keyboard cables, should they be used.
Please contact your Rep or sales@core-security.co.uk for more details.
Features and Benefits
Made in UK from 4 mm steel
Allows full movement of IMac
Secures the power block
Secures hardwired mouse & keyboard
Easy to install and fully re-usable
50 mm padlock keyed alike as standard
Standard 9 mm cable,comes 1500 mm in length as standard others are available on request
Comes black as standard, other colours are available on request.