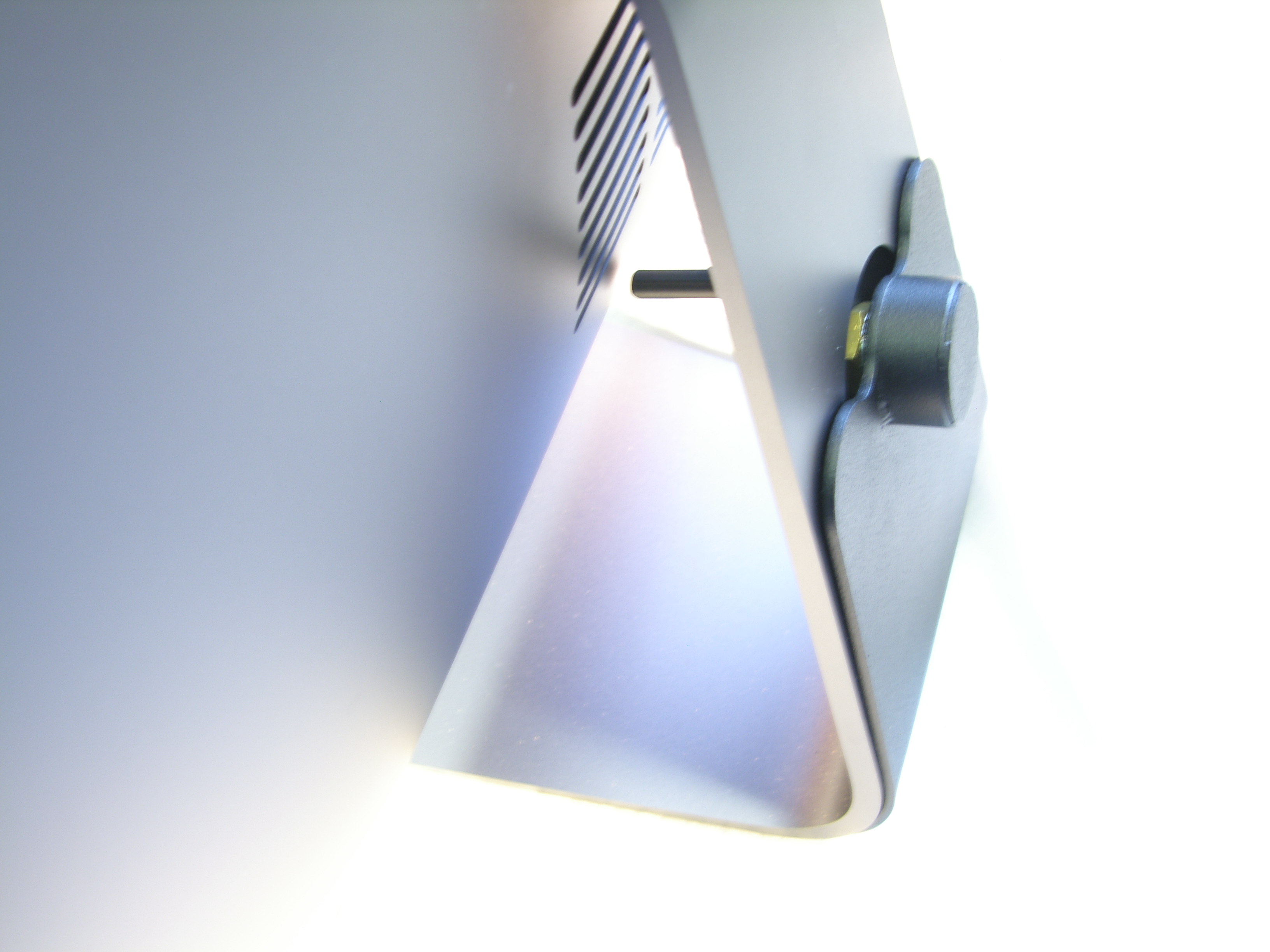 Core-security Ltd  are please to announce, that they are first to market with a security device for the IMac Pro.
Working on the same eye pleasing aesthetic look of our IMac Security stand, we have added a security stop to the stand.  This stop prevents the tilting of the IMac Pro and removal off its stand.
With no slot for a security cable, this really is the best option to prevent theft.
Costing anywhere between £4,000 & £10,000 can you afford not to lock the IMac Pro down?