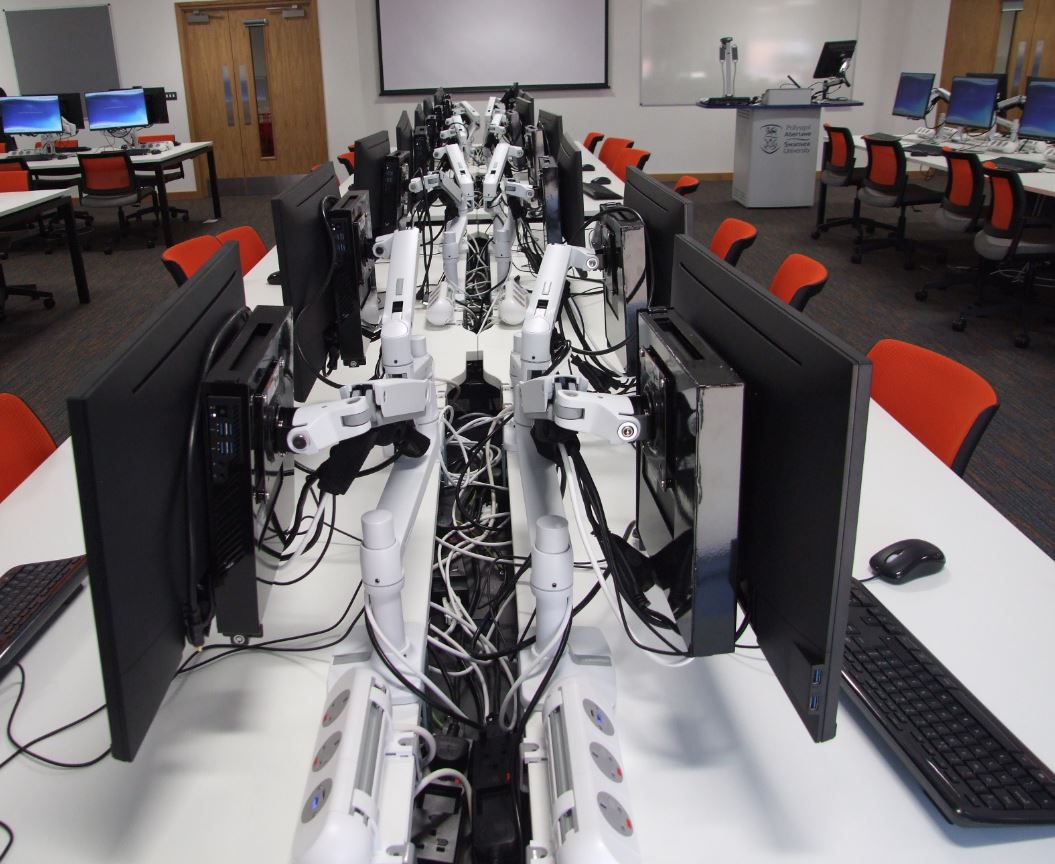 Core-Security Ltd  were set the task of helping the end user secure their Tiny PC between the monitor arm and monitor itself.
We were happy to come up with the secure VESA cage.
The cage has separating tabs inside that allow the PC to be help in place, while allowing for the power supply to be housed in the same unit.  The onside of the cage has the 75 & 100mm VESA fixing holes allowing for fixing to the monitor, while the other side has M4 threaded inserts allowing for the monitor arm to be fixed to the VESA cage.